Synopsis
With Taycan's new music video "Ovala"(Rub), we want to emphasize the reality of sexual fluidity in Turkey. Our reality that cannot be hidden and undenied!
We are trying to show a discourse with the power of art against all judgments and restrictions. This body is ours. These orientations are ours! We all came together in this project with a striking, avant-garde and yet colorful attitude that produces multiple connotations with a protest stance without being political.
Don't you think it's time we rub off some norms without lingering?
Details
DIRECTOR /

Firat Gürgen

COUNTRY /

Turkey

CATEGORIES /

Music video

RUNTIME /

5:16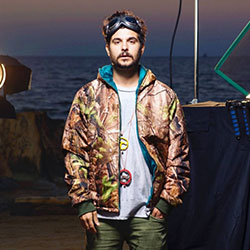 Directors Biography

Gürgen completed his university education at the Bahçeşehir Cinema and TV department. During this same period, he started to give photography lessons at various institutions. While working as a cinematographer in various television series, music videos and commercials. Gürgen directed a Documentary for Polish Television with Oscar Winner Marcel Lozinski in the project "World from Dawn Till Dusk". He founded his company, Encoding Club, in 2015. With his first feature film "Helin – Bird's Nest", he toured 6 countries and 12 festivals. He took part in more than 20 solo and group exhibitions. After living in countries like England, Canada and Italy for some time; his path led him to his latest project "Iguana Tokyo Documentary". A journey that spans from Tokyo to Berlin that has been continuing in Berlin since 2020.
Cast
Starring : Rıdvan Pehlivan
Starring : İdil Beyza YOUROTIKA
Starring : Akış Ka
Starring : Spookpraxis
Music by Taycan
Credits
Written and Directed by : Firat Gürgen
Producer : Taycan Malloy
Creative Director : Günsu