Synopsis
5800 tells the story of female friendships in the danish suburb, Nyborg.
Details
DIRECTOR /

Anne-Sofie Lindgaard

COUNTRY /

Denmark

CATEGORIES /

Short film

RUNTIME /

16:59

YEAR /

2019
Instagram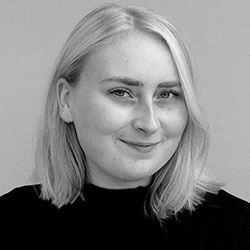 Directors Biography

Anne-Sofie is born in 1996 in Denmark. In 2015 Anne-Sofie moved to Copenhagen to study a 6 months film course at Copenhagen Film and Photography School. After her stay in Copenhagen she moved to New York where she studied a 3 months course in Advanced Cinematography and Lighting at School of Visual Arts. Following her stay in New York, Anne-Sofie worked for two years in Copenhagen until she got accepted into University of the Arts London in 2018, where she is studying Film & TV in London today.
With "5800" Anne-Sofie made the move from cinematography to directing. As a director, she is drawn to portraying young women told with a female perspective. "5800" is Anne-Sofie's directorial debut.
Instagram
Vimeo
Cast
Emilie : Emilie Hovgaard
Josefine : Karla Baldtzer


Credits
Directed by : Anne-Sofie Lindgaard
Written by : Anne-Sofie Lindgaard and Louise Seedorff
Produced by : Coco Guldsborg