Synopsis
One night in Seoul, Jin meets Tae, a waiter in a vinyl bar. Then they are taken by a world in turmoil and by their dull work. Yet memories of each other still remain, or maybe what's left of each other is nothing but memories.
Details
DIRECTOR /

Yann Kerloch

COUNTRY /

France

CATEGORIES /

Music Video

RUNTIME /

5:37
Music by Vincent Corvec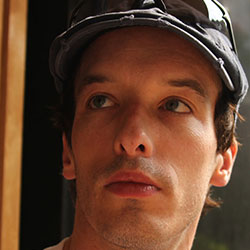 Directors Biography

Majored in politics and journalism, Yann Kerloc'h worked as a film journalist specialised in Asian movies, then in film sales and coproduction companies. In between, he directed film projects and discovered a passion for South Korea, where he is living since 2009 and directed several short films, with Korean teams, French and/or Korean actors. In 2016, Like a B1 was selected in 20 film festivals in Korea, France and rest of the world. IN 2018, the short film Bam Bam Bam premiered in Jecheon Music and Film Festival and is the first of several projects related to music, followed by the short film At your pace. In 2017, his feature film project Warm Blood was part of the workshop Ties That Bind of Udine and Singapour Film Festival.
Cast
Lee Eun-jin : Hadam Jeong
Tae : Juyeong Kwon
Credits
Directed by : Yann Kerloch
Written by : Yann Kerloch & Vincent Corvec
Producer : Yann Kerloch, Vincent Corvec & Jaehee Jeong
Music by : Vincent Corvec