Synopsis
The music video is set in one of the apartments in Soviet Union Brezhnev-era panel house where a merry funeral feast takes place after a silent wedding. The characters meet in the same apartment under different circumstances and face the need of making choices trying to determine the boundaries of adequacy. The chosen era of the mid-80s works like a distorted mirror to today rhyming with the reality in viewers minds. What is adequacy, how is it determined and where are the limits of what is acceptable and who is there to judge?
Details
DIRECTOR /

Leo Gorenstein

COUNTRY /

Russian Federation

CATEGORIES /

Music Video

RUNTIME /

6:00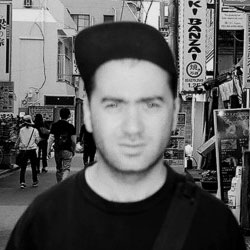 Directors Biography

Advertising & music video director
I was into comedy early on and explored the genre by being a scriptwriter on TV comedy shows. Having graduated from the NY FILM ACADEMY (in New York) and BBDO WORDSHOP school, I am now an established and experienced professional.
My ambition now is not to stay within one genre. For me, the image should combine as many sub-genres as possible, becoming a multi-layered piece. Given 10+ years of filming experience, I feel confident when strong art direction, a unique approach to transitions, and complex technological solutions are required. I love working with CGI, especially in mixed media. What I also like to bring is a bit of irony and a new approach to filming even such conservative genres as cars.
Website
Cast
Music Video for 3H Company
Credits
Director : Leo Gorenstein
Writer : Nick Nikitin
DOP : Andrei Maica
Executive Producers : Tatiana Aldyn-Kherel, Blanche Neumann, Evgeny Shmelev
Producers : Dasha Ely, Nune Arakelyan
Production House : Fetish Film