Synopsis
After being the victim of revenge porn, 17-year-old Chloe decides to enter a Fitness Model competition in order to change her image. But once at the competition she realises that her slutty image will be difficult to shed. How far will she go to redefine herself and regain control?
Details
DIRECTOR /

Eva Sigurdardottir

COUNTRY /

UK / Iceland

CATEGORIES /

Short film

RUNTIME /

18:27
Facebook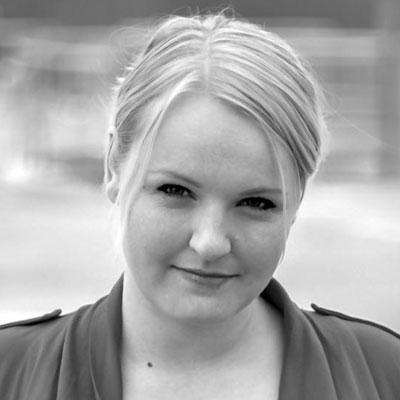 Director Biography
Eva Sigurdardottir is an Icelandic film producer and director
Credits
Exclusive "EMF" interview
Eva Sigurdardottir, Film Director of Cut
Who are you?
My name is Eva Sigurdardottir, and I am an Iceland producer and writer-director. I live and work both in Iceland and in London in the UK. I run a small production company called Askja Films which focuses on female driven stories and female filmmakers.
How did the project begin?
The idea for the short film 'Cut' came in two parts. Firstly I have always been interested in the effects that social media has on young women, and just how devastating it can be if images of you are leaked online. I also have been fascinated with the fitness/bodybuilding world for a while now as its very mainstream in Iceland and I have some friends who have competed. It is such an extreme environment and I struggled to understand why you would want to be put on stage to be judged on your physique! And so the two ideas came together – revenge porn and then the fitness world. That's how 'Cut' was born! Ultimately it is a film about body image, and how vulnerable we all are when it comes to us being judged by others as well as ourselves. 
What is CUT about?
Cut follows 17-year-old Chloe on the day that she competes in a bikini fitness competition. We then learn that she had been a victim of revenge porn, and has since decided to try and change her image. But she struggles in the competition, especially backstage, where people are still talking about her and her video.
An anecdote about your filming?
We street cast the main actress – Kennedy Atkins. She had never acted before, and she had also never competed in a fitness competition before. Not only did she do an amazing job as an actress, but she also completely embraced the training. We then actually entered here into a real competition (so that we could film her on stage) and amazingly she won her category! Our secondary lead Megan Prescott also won her category, so it was an amazing bonus and adrenaline rush for our filming period.
It was a premiere for Cut in France, what does it represent?
It is so great to show the film to a French audience, and I am very curious to hear how the French audience experienced the film. These kind of experiences are sometimes very different in different countries and cultures, and France has been very controversial recently when it comes to the #MeToo movement and other related topics. But I am most interested in hearing from young French girls, to see if they can relate to our character who is English in the film. My suspicion is that the experiences and feelings are very similar. 
What represent Excuse My French "Best Film" for you?
It is amazing to win Best Film for the film Cut, as it is really a prize for the whole team. In particular my producer Alexandra Blue and co-producer Katie Hodgkin deserve recognition as without them there wouldn't be a film. This was by far the most ambitious short film that I have ever done, and it is so great to see that it was all worth it!
What is next for Eva Sigurdardottir? 
I am currently developing a feature film, as well as I am looking into making a documentary about bikini fitness in Iceland. I also keep on producing and have a few projects on the go. In short – I am very busy, so watch this space!