Synopsis
Short Film of the struggle of a successful young woman called Janice, living in a metropolitan Chinese city. In returning to her parents home for spring festival, she must face her traditional Chinese mother's pressure of marriage, so she decides to bring home a new boyfriend.
Details
DIRECTOR /

Nelson Quan

COUNTRY /

China

CATEGORIES /

Short film

RUNTIME /

7:30

YEAR /

2020
Facebook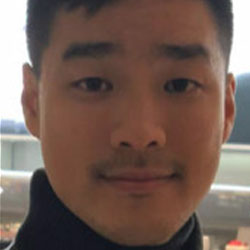 Directors Biography

Nelson Quan
Writer, Director, Editor
Nelson worked on movies such as Superman Returns (2006) under the mentorship of director Bryan Singer (Bohemian Rhapsody) and producer Chris Lee (Former President of Production, Tri-star). Most recently he served along side award winning director, Kenneth Bi, as the editor of Wish You Were Here (2019) starring Faye Yu. Nelson also produced and directed the award winning documentary Chasing Shadows (2015) and worked on the documentary series for Volkswagen: People's Car Project, which won the 2013 Cannes Film Festival's Golden Lion Award.
Cast
Janice : Gieslle Chia
Xiao Liu : Linq Yim
Credits
Directed by : Nelson Quan
Written by : Nelson Quan, Joy Chen
Producer : Zon Shih, Shawn Zhang, Nelson Quan
Cinematographer : Jack Lam