Synopsis
Elisabeth catches her son James kissing a young man. She now faces a life struggle. She decides to fight for what she believes to be sickness and cure her only son from his presumed homosexuality.
During the process of the conversion therapy, what she believes to be the cure, things get clearer. She begins to realise that appearances can be deceiving…
Details
DIRECTOR /

Michael Guillod

COUNTRY /

Switzerland

CATEGORIES /

Short film

RUNTIME /

15:45

YEAR /

2020
Website
Facebook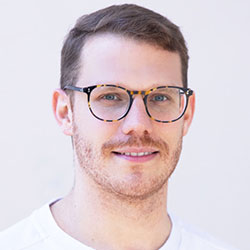 Directors Biography

Michael's background is a mix of creativity and filmmaking combined with several years of solid experience in the digital world.
Having started a career as a Visual Arts Designer, he managed to follow his passion for technology by working at Apple in Geneva/Switzerland and later on in Cupertino/California, as a Creative Instructor.
From 2011 he managed to participate in numerous projects, within the film industry, starting as a Cameraman, 1st AD and Production Assistant.
While pursuing his own projects, Michael co-founded in 2017, CORNLAND STUDIO, a film production company based in Switzerland.
Website
Instagram
Twitter
Cast
Elisabeth : Nathalie Sabato
James : Yann Philipona
Credits
Written and Directed by : Michael Guillod
Producer : Cornland Studio Sàrl
Cinematography : Benoit Perret-Gentil
Editing : Pierre Belli
Original music by : Michael Boga