Synopsis
As if by magic, "Such a Post" (in polish "Taki Pooost") takes us to the colorful 90s, which today are experiencing a real renaissance of popularity. The current trends in fashion and culture are also there, with Instagram at the forefront, which in the clip functions as an ultimate symbol of contemporary lifestyle. What would Instagram look like in the 90s? A seductive visual and textual answer to this question awaits in this music video.
Details
DIRECTOR /

Tomasz Chrapusta

COUNTRY /

Poland

CATEGORIES /

Music Video

RUNTIME /

4:10

YEAR /

2021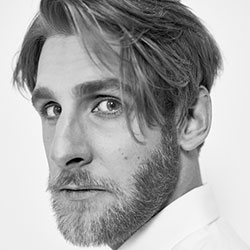 Directors Biography

Graduate of National Academy of Theatre Arts in Cracow. For many years now he uses his acting experience as a director. He worked for brands such as Casio G-SHOCK, Hebe, L'Oréal or Honor. He wrote & directed first Polish beatbox music video – 'Lone in the Dark' by Marcel Borowiec, awarded at Los Angeles CineFest, also shortlisted in the Breckenridge Film Festival and Toronto Arthouse. Written and directed "Białas zabił człowieka" short documentary.
Winner of a Grand Prix in the 5th edition of PYD contest. According to Onet Music, he's one of the most creative young talents in Poland.
Vimeo
Cast
"The Queen Of Insta" : Marta "Praktyczna Pani" Kondej
"Sexy Polish Girl" : Monika Mazur
"Lame Duck" : Ida Nowakowska
"Money Maker Assistant": Piotr Gawron-Jedlikowski
"Hairdresser Freaker" : Adam Fidusiewicz
"Couch Muscle" : Rafał Nowaczuk
"Television Presenter" : Maciej Gudowski
Credits
Written and Directed by : Tomasz Chrapusta
Producer : Ewelina Stryjewska
Director of Photography : Igor Połaniewicz