Synopsis
Two teenagers living in the suburbs of São Paulo decide to break into an empty house. Unbeknownst to them, the house is filled with numerous stacks of cash in shelves. They now face the challenge of keeping their new lifestyle a secret from the community and the gangs that run them.
Details
DIRECTOR /

Ulisses Malta Junior & Gustavo Santos

COUNTRY /

Brazil

CATEGORIES /

Short film

RUNTIME /

23:00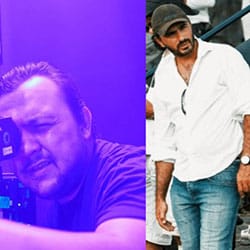 Directors Biography

Junior Malta is a director and cinematographer working in film and advertising for over 20 years. He grew up around film sets. Since a very age, Junior would shadow his father, who is a well known gaffer in the industry. Hence his passion for lights and shadows. Junior graduated in Cinematography at Maine Media College. Junior has worked in over 60 Brazilian and international film, and hundred of commercials.
Cast
"Marcão" : André Ramiro
"Mendes" : Marcello Gonçalves
"Jairzão" : Miguel Nader
Credits
Directed & written by : Ulisses Malta Jr. & Gustavo Azevedo Santos
Producer : Ulisses Malta Jr., Gustavo Souza, Rodrigo  Conceição