Synopsis
This is a fictitious sci-fi film trailer produced as a nonprofit fan movie, based on a Japanese historical film, or jidaigeki, which does not actually exist.
Details
DIRECTOR /

Junya Okabe

COUNTRY /

Japan

CATEGORIES /

Short film

RUNTIME /

7:59

YEAR /

2017
IMDb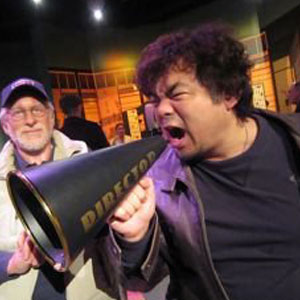 Director Biography
Producer and Director for movies and TV.
Born in Yokohama.
1984〜1987 Creative Sculptor Team – Galapagos
1989〜2006 CEO at Buildup, Inc.
2007〜2009 Vice-president & Chief Creative Executive at Tsuburaya Productions, Inc.
Present CEO at BLAST, Inc.
Blast Entertainment