Synopsis
A young mother is stuck between development and decay. Desperate to connect, she strikes a chord that links to the deepest parts of our memory.
Details
DIRECTOR /

Christopher W. Graham

COUNTRY /

United States

CATEGORIES /

Shortfilm

RUNTIME /

9:26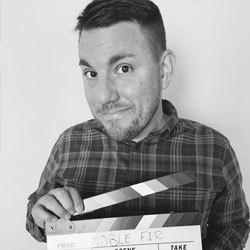 Directors Biography

Christopher W. Graham studied film directing at BIOLA University. After college, he began shooting music documentaries, commercials and comedy sketches. In 2012 he co-wrote and co-directed NOBLE FIR (his first feature film) with his creative partner Joseph Arney. In 2014 he co-produced the documentary MY NAME IS WATER with legendary actress Sharon Stone.
Cast
Credits
Written and Directed by : Christopher W. Graham
Producer : Christopher W. Graham, Kiko Wilson & Joe Arney