Synopsis
Akira is stuck at home during lockdown. After all the friends are out of reach. He desperately looking to connect with somebody. He will find unexpected allay in the artificial intelligent assistant in his smart speaker. That encounter will set his day into new direction.
Details
DIRECTOR /

Chris Rudz

COUNTRY /

Japan

CATEGORIES /

Shortfilm

RUNTIME /

6:50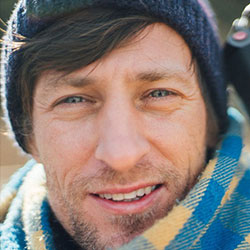 Directors Biography

Polish born director based in Tokyo. Graduated from Rietveld Academy in Amsterdam.
Having worked as a creative director for years before
stepping behind the camera, developing himself as a
director and commercial cinematographer. Currently Chris is based in Tokyo, directing original
content, documentaries, and working on his Feature film debut.
Website
Cast
"Akira Da Slaya" : Kai Sandy
Credits
Written and Directed by : Chris Rudz
Producer : Anna Hashimoto
Cinematography: Gianpaulo Lupori